Welcome to 'Papakura Childcare'
Pre School Room
In Preschool room, we have children aged 3 ½ years to 5 years. This room is full of caring friendship, new experiences and discoveries with increased self-confidence.
Toddlers Room
In Toddlers room, we have children aged 2 to 3 ½ years. In Toddlers room the teachers foster independence and nurture a sense of belongingness.
Babies Room
In Babies room we have children aged 3 months to 2 years. In Babies room the teachers provide:
"We aim to provide the best education in a safe and fun loving environment"
Papakura Childcare provides a safe, loving and nurturing environment for children to grow and flourish. Our curriculum is designed to create learning experiences and opportunities for the children with a purpose to enhance the development of each child. We respect our children's individualities, abilities and empower them to make their own decisions and grow as confident and competent learners. Our play based curriculum allows our children to explore, communicate, create, collaborate, co-operate, observe, problem solve and develop self-help skills.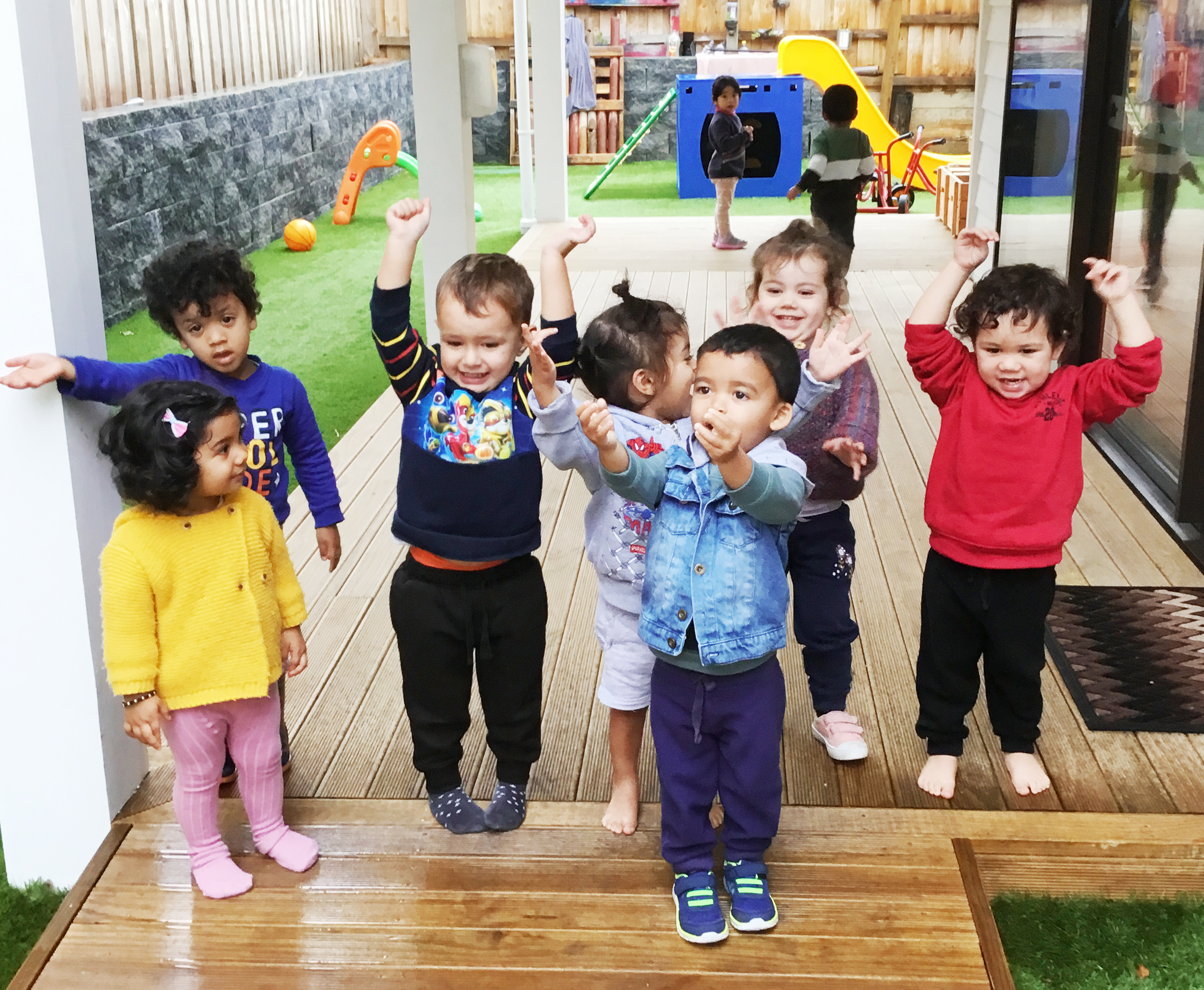 All the daily essentials-nappies, wipes, bed-linen and sun screen within your fees.
Fresh nutritional meals prepared on site by our experienced chef are provided
Quality learning and care
20 ECE free hours to 3 to 5 year olds
Convenient opening hours 7am to 6pm.